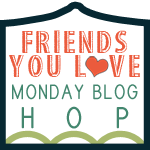 How could I say no to guest posting for Kristin?! She's a whole lotta awesome sauce, and, after all, she did put up with my childlike antics at the Big Toy Book party in San Diego, so I owe her at least a post. So, I said "sure" and asked for a dead line (trust me, if I don't have a deadline, I'll never get it done!) I was so happy to hear she didn't want it like yesterday, and I had plenty of time. And, here I am the night before it's due, and just like I did in High School I'm cramming to get it done at the last minute! Typical me...relax, chill, I got time, then Holy Crap! I got to get this done!! So here goes... Friends are like Drugs...
Friends are a lot like drugs, they can solve many problems, make you feel great, sometimes even a little loopy, but sometimes even a good thing can have bad side effects. So, wouldn't it be easier if they each came with their own "friendship warning label" so you know what to expect. Because all friends are great, but some you can only handle in small doses.
For example, I have a friend who has a "never been a mother complex" you know the one that doesn't have kids, never wants kids, but wants to not only tell you how to raise yours, but also wants to mother you! I still love her, but sometimes I just need a break from her. So, because I know this, I know not to schedule a long day alone on an island with her because she would surely become shark food by the end of the day.
Another friend is the "lack of movement may cause drowsiness" she is a ton of fun, but if she's not doing something to keep her entertained, she quickly gets sleepy eyes, and the night will soon be over. So simple solution for this label, when we go out it's never just a bar to sit and chill, we have to go somewhere to dance and mingle.
Then, there's the 2 friends that are like drugs and alcohol, they just don't mix! After one night of drama with them together, I now make sure to give them there own time on separate nights!
So what should you know to be my friend? What's on my warning label? Well, I'm the friend that will never call, but I'll be there when you need to talk. I'll buy your birthday gift months in advance but forget to give it to you. I don't respond well to being told what to do, but I'm always open to new things. I will be the first to jump on stage to dance, and will try to drag you with me. I'm a bit of a nerd but at least I admit it. I love music of all kinds, I love hanging out with friends, but sometimes I just want to be alone.
Women make great friends. We have our strengths that make us great and our opportunity areas that make us unique. We should all own our little quirks because they make us who we are. It's our diversity that makes us interesting, and keeps our friendships strong. In friendship, be willing to compromise, but don't compromise who you are. Be yourself and wear your "warning label" with pride.
What would your friendship warning label say?
***********
So dig through your followers lists, reach out into your blogging community, and ask someone to guest post at your place - then come link of for the Friends You Love Blog Hop!!