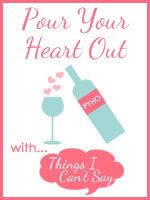 Today I am linking up with my dear friend Shell
***********
Raising a child with special needs is challenging.
Raising a child with special needs alone? Exhausting.
Ahna has always been a difficult child. Even prenatal.
As she grows, her condition and state of mind ebb and flow, seemingly like the tide. On the outside people see a beautiful, funny, engaging, and confident little girl. It is clear that she is independent and headstrong. Her special needs are disguised deep within.
As you take the time to get to know her, you will learn she is indeed engaging. She is bold and witty, funny and brave. But she is also anxious, insecure, afraid, and overwhelmed.
She is a verbose child who struggles to find the right words. Her temper flares quickly like a match, and instead of identifying what she needs, her words scathe and injure those in her path.
I watch her struggle day in and day out - trying to be the person she thinks the world wants her to be. Trying to fit the mold of the happy American girl. My heart breaks into pieces for this amazing child, a child who has never known a day of peace. A child who has lived every day of her 11 years with mental illness that remains unnamed.
ADHD
ODD
Mood Disorder - Non-Specific
Is it RAD? Is is Asberger's? Could she be bipolar? Has she been exposed to lead?
In the last 9 years she has seen 7 different therapists, been admitted to 2 out patient programs, and has been to in patient care 3 times.
She has been on 32 different medications at different times, trying to find one that helps the symptoms with which she struggles.
In the 2+ years she has worked with her current in-home therapist, she has never achieved a treatment goal.
Yesterday I learned that a residential facility she has been on a waiting list for has a place opening up September 1. All I have to do is call the county and get her a case worker.
I don't think I can do it.
I don't think I can send her.
How do I pack up my baby girl and send her to live in a facility 3 hours away?
How do I tell her that Mommy just doesn't know what to do anymore? Mommy doesn't know how to help her anymore...
I pray that there is another option. I pray that her latest psych eval will come back with more concrete results. I pray that we can write a treatment plan that isn't just another shot in the dark.
I pray that she know just how badly I want to see her happy.
My gut says to turn the placement down. But I'm really not sure if it is my gut or my conscience....