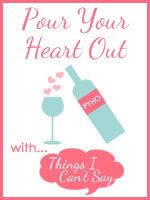 Wandering.
Aimlessly and unconsciously, my mind is always wandering.
Ideas spring into my head, and as quickly as they appear - they're gone.
There are many things I'd like to say. The thoughts just don't translate to words.
Constant questioning about my life and its happenings have me cautious about what I share.
If I breathe too deeply or exhale too long, my ex-boyfriend seems to know about it.
My daughter has been especially unsafe of late.
I worry about her aggression toward her brother. I worry about her aggression toward me.
I pray continuously that her illness stops tearing at the core of my family.
I pray that the damage done is not irreparable - for any of us.
As much as I long to, I cannot bury my head in the sand.
As much as it calls to me, I cannot spend my days hidden in the safety of my bed.
Some days I see glimmers. Other days I see giant rays. I know things are headed in the right direction.
I have hope. I have faith.
Finding the strength to fight through, finding the courage to share - these are my struggles.
I know that together and with God, we will find our way.